Photography
Johanna Ekmark
Caffè Sicilia a Noto
The first time I met Corrado Assenza was in the late spring of 2012. I was travelling around looking for a story about Sicily for one of the magazines I was providing travel features to and I'd been given a tip about this pastry chef doing things differently.
It turned out to be more than just a brief meeting; it actually became the start of Caffè Italia and the beginning of a friendship and collaboration beyond time and space. But I was obviously unaware of this when I strolled in to Caffè Sicilia, Corrado's kingdom on the high street in the baroque town of Noto, located right down on the south-eastern tip of Sicily.
I introduced myself to the cashier and was asked to take a seat at one of the round tables in "la sala", surrounded by the hum of voices from both locals drinking espresso at the bar and guests from further afield.
After a short while, about the time it takes to breathe out a relaxed sigh and let your eyes take in the scene, a waiter arrived with a bowl of colourful sorbet with a mouth-watering scent. This was my first and truly unforgettable meeting with il Maestro; an encounter with a sort of wild strawberry sorbet.
"Provi ad assaggiare", I hear a friendly voice saying behind me , "please, do give it a try ".
Every day each and every one of us meet people, locations, events and so much more, without it changing us. Then, there's the genuine meeting, the one that adds something to your life and you are no longer the same person you'd been before that encounter.
Corrado Assenza's Caffè Sicilia is one of those places where genuine meetings and transformations take place. Regardless of whether it's a with sorbet, a brioche, a piece of cake or with Corrado's authentic kindness.
"Sono le fragoline di Noto, una varietà che sta scomparendo, mi sto battendo affinche qualche agricoltore continui a coltivarla, ma sarà difficile" the voice continues - "These are tiny strawberries from Noto, a rare variety that's slowly disappearing. I'm trying to get a few local farmers to resume the cultivation, but it doesn't look good. I still have a few plants in my own garden ."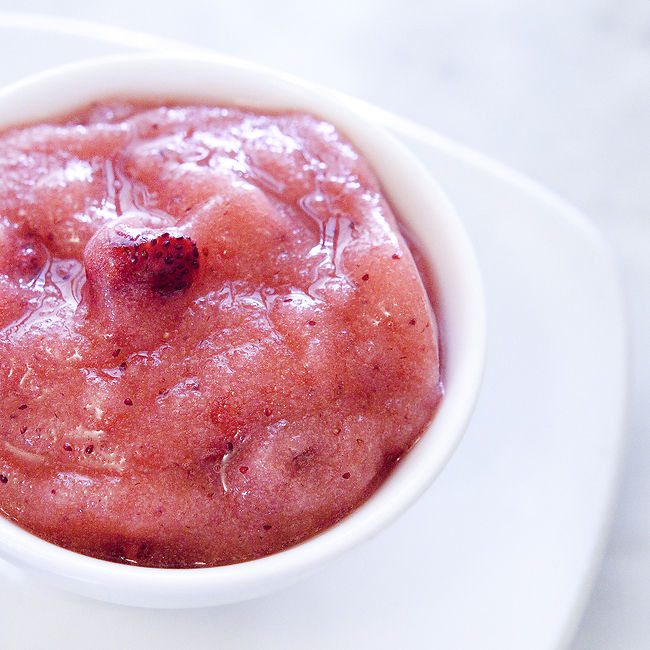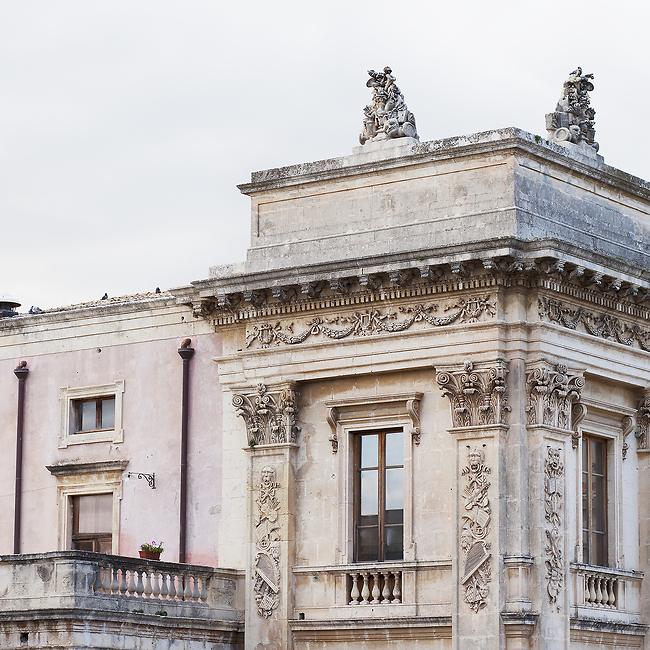 The thought of a pastry chef guarding 4-5 precious plants, then picking these berries to make less than half a kilo of sorbet, which he then offers to his customers, people he doesn't know, as they come for a stroll past his caffè - it is all a bit mind-blowing in today's highly efficient world. But this is Maestro Assenza in a nutshell, if you try to describe him. Though labels are not what you should go looking for at Caffè Sicilia; just pick a table, take a seat and enjoy the experience.
What Corrado does in his lab beneath Caffé Sicilia is to generate culture.
When I look up the definition of culture in a dictionary I can read, amongst other descriptions:
culture is the cumulative deposit of knowledge, experience, beliefs, values, attitudes, meanings, hierarchies, religion, notions of time, roles, spatial relations, concepts of the universe, and material objects and possessions acquired…
Culture is communication, communication is culture.
Corrado Assenza was brought up in Caffè Sicilia, which at that point belonged to his aunt. During his childhood years, il Maestro Roberto ran the establishment and the young boy helped out during the summer months and learned to taste, smell, make and understand. Life then took him to Bologna, where he studied entomology and became an expert on bees. It could have carried on from there, but one day, around thirty year ago, his aunt calls and says he has to make up his mind. Corrado either has to come back to Sicily or Caffè Sicilia will be sold on.
He doesn't hesitate for long but takes his wife Nives, from Bologna, with him and goes back. In the luggage there's also a a great deal of knowledge and talent, which will later prove to complement the skills Maestro Roberto had already taught him.
Corrado Assenza is an artisan; thousands of hours are behind what he serves his customers daily at Caffè Sicilia. And he's an explorer, every day he works to satisfy not only our palates but also his natural instinct and desire to research and innovate.
I can see we are both on the lookout for the next story, each in our own way, and to be allowed to follow Corrado's train of thought and immense knowledge is a privilege. He opens doors to worlds I just partly knew in nature, and never ever tried in the form of a culinary experience, showing unique respect for the raw ingredient. Maybe he has signed a secret deal with Mother Nature?
Whatever it is, he manages to transform nature's own products to what they are and nothing else: the natural flavours are given a context.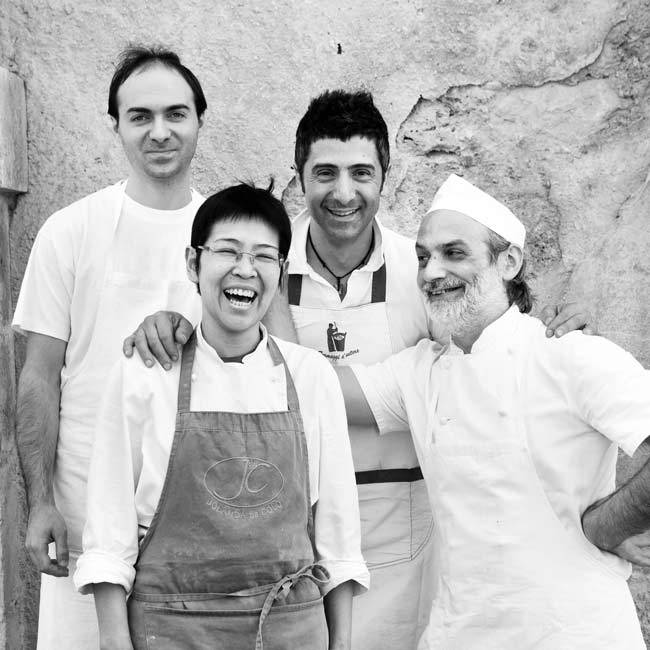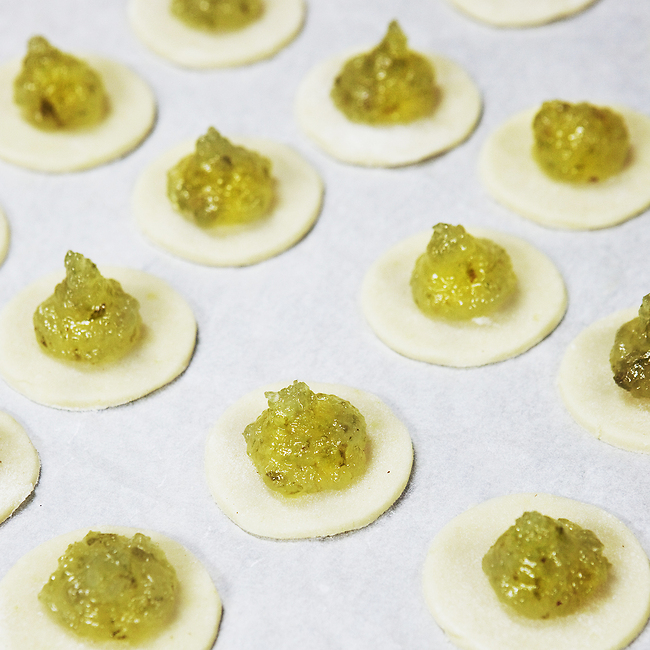 The art of simplifying the complex doesn't just require good ingredients, but more in-depth knowledge and a never-ceasing lust to experiment. Fantastic staff members are also needed, like Reiko from Japan, Corrado, Francesco and Luca from Noto. Altogether they form a team that act as one unified force in the day-to-day work.
At Caffè Sicilia, you'll find traditions coming together with innovation under the cloak of curiosity and wisdom: a bubbling mix that has a life of it's own. I would call what goes on in Corrado Assenza's lab for a flow, a state of being that only occur after a whole life of continuous studies, hours of repetition plus that extra energy that seems to never cease: I call it love.